When all other methods of installing safety netting underneath a fragile roof have been exhausted, it may be necessary to over-net the roof with a safety net.
This must be used as a last resort only and is a relatively new development in the safety netting world, being used when fixing a new roof over an existing fragile roof.
FASET have worked closely with the HSE and NFRC to develop guidance on this form of safety netting based upon physical testing. Please contact FASET if you have any questions with regards to this type of work.
Remember: FASET recommend that this form of safety netting should only be used as a last resort, and standard underslung safety netting should always be used where possible.
The following Technical Bulletin and Guidance have been developed to give detailed information on a range of aspects regarding roof over-netting.
Although they are free to download, we would encourage you to return to the site to view them to ensure that you are always reading the most up to date information.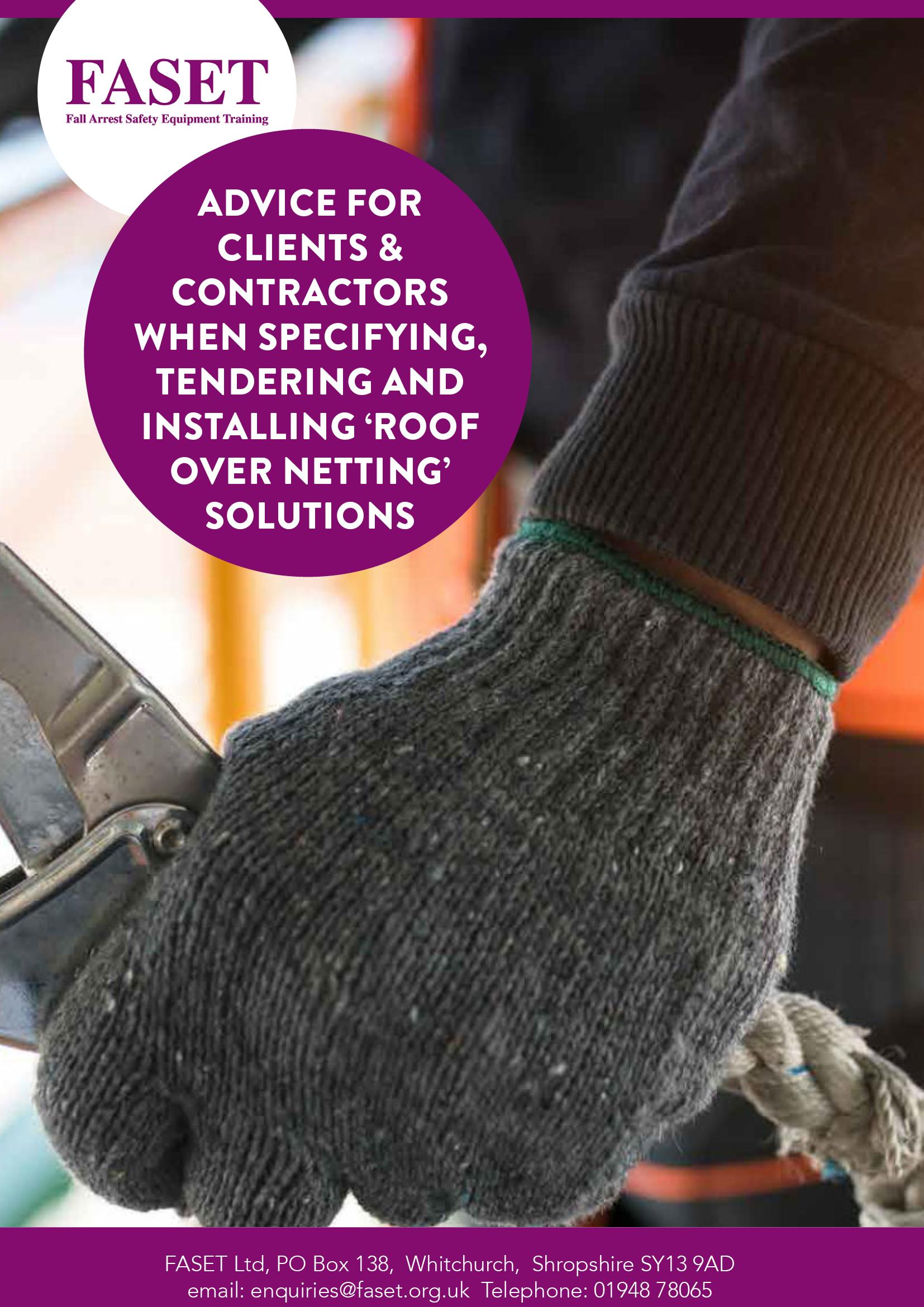 FASET-RON Guidance Rev 3
Advice for Clients & Contractors when specifying, tendering and installing 'Roof Over Netting' solutions
DOWNLOAD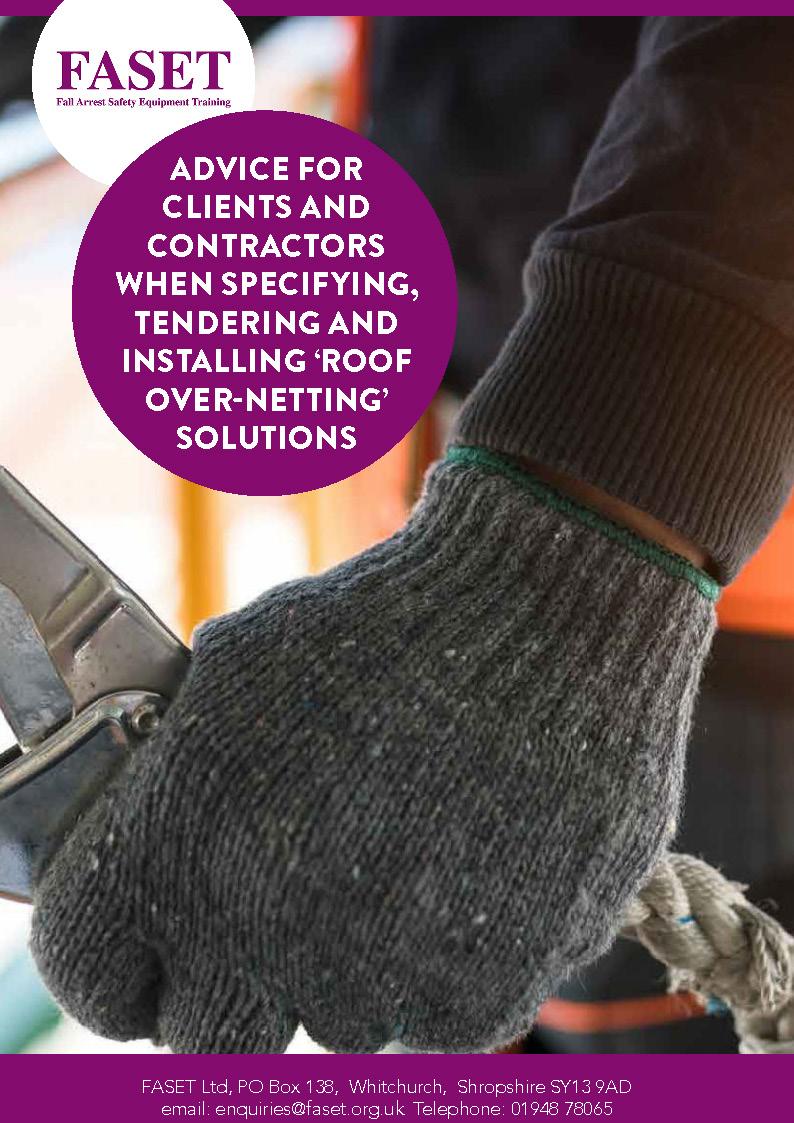 FASET-RON-01 Advice for Clients & Contractorswhen specifying, tendering & installing 'Roof Over-Netting' Solutions
Advice for Clients & Contractorswhen specifying, tendering & installing 'Roof Over-Netting' Solutions
DOWNLOAD